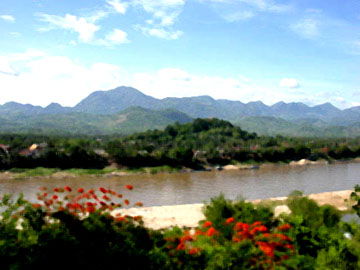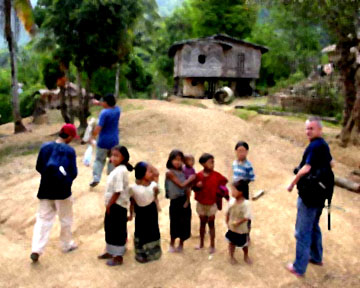 On this page you'll find some photos from my Luang Prabang trip from last May, 2003.
This wonderful town has become a Unesco World Heritage Site and is now one of the most beautiful places in South East Asia.
Located in North Laos along the Mekong River, Luang Prabang seems frozen in time. There are virtually no highrise buildings and most of the old Chinese and French colonial houses have been restored. No lack of temples either and every morning heaps of monks do their rounds.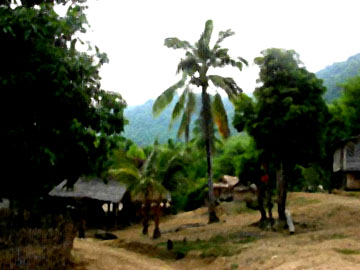 You can go trekking in the surrounding area, althoug trying to do this along the banks of the Mekong is not a particularly good idea.
The trek goes up and down hills and passes through tribal villages, fields and a bit of forest.

All photos were severely treated with photoshop (filters, etc.)!