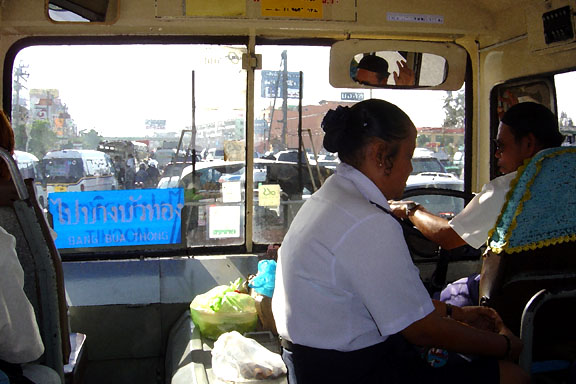 Bangkok is a wild place, an enormous city full of contrasts, quiet temples vs. skyscrapers, traditional dancing vs. live Blues bands, rickshaws vs. trafficjams, etc., etc.
For the last 10 years I have lived just outside in rural Nonthaburi, but more and more expressways and housing estates seem to pop up everywhere.
Since last year I work on Tivanon Road, a part of Nonthaburi that has become just another extension of Bangkok.
For traveling I usually use the bus, but occasionally other kinds of vehicles as well and not always on wheels either.
On this page I would like to show some of these contrasts, which sometimes can be just round the corner.

All photos were severely treated with photoshop (filters, etc.).