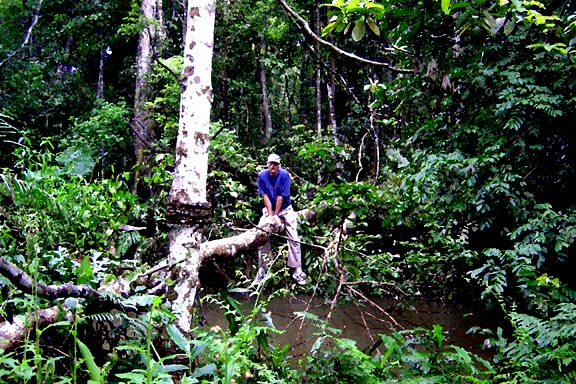 On this page you will find some photos from my Khao Yai day tour from last July, 2004.
The clumsy guy attempting to cross the creek while hugging a tree trunk is David, Tarzan he ain't. Later he gave up & just waded through.
We did a bit of semi-trekking and got lost as usual. The only excuses we had: some of the trails were completely overgrown and our sense of direction was (& is) virtually non-existent!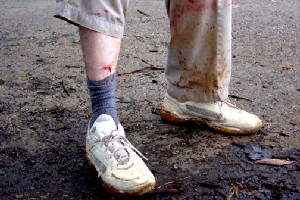 Wild life remained invisible except for loads of insects and leeches! Not that that mattered much, the nature itself remains fantastic.
I treated all my photos with photoshop (filters, etc.).